Emblems Left
In the last year I have enjoyed making collaborative writing pieces with some artist friends, most notably
Stuart David Fallon
and Sarah Gillett.
Thanks to Stuart I spent a week last November on an artist residency at
Hospitalfield House
in Arbroath. I never thought I'd be eligible for that kind of thing so needless to say I was very happy to be asked and to have the opportunity to think about writing in a bit of a different way.
Not only that but the setting was incredible.
19th century fading grandeur, frostbite and secret staircases against a backdrop of endless grey sea and suburby / industrial skyline.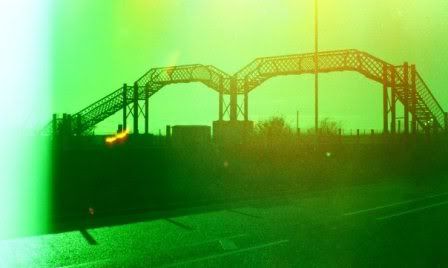 Quite something.
During the residency I made a series of texts that were collaborative (with the 7 artists also there for the month) and site specific (written in and with certain areas of the house).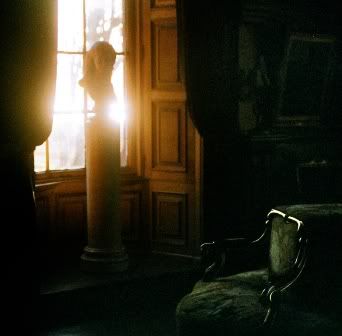 I was interested in the idea of traces and of layering memories and moments of experience - this was inspired, in part, by Janet Cardiff's sound walk
The Missing Voice
- which you can still do through the Whitechapel Gallery.

During the walk, keeping time with Cardiff's echoing footsteps, it was interesting how the path she chooses never alters - it is frozen in time by the work and by the action of pressing record - but the setting and landscape have changed irrevocably ... the construction sites she comments on are now fully monstrous office blocks.
I also found accidental nuances such as time of day and season interesting - how does rainfall, snow flurry, summer heat, half light, scrumming crowd or deserted street affect the fixed, psycho geographic narrative that you follow?
So, at Hospitalfield, I tried to play with this in text. The others left notes, describing what they could see from a particular window at a particular moment, marked in books, around the house for me to find and turn into stories. Some were very abstract and evocative, others composed with Robbe-Grillet esque precision.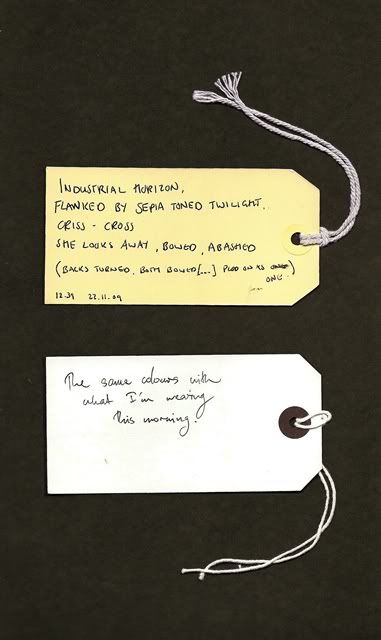 The texts layered these descriptions with my own observation of the the same view at the moment of writing, the details of the particular room and fragments of text from the randomly marked page.
I enjoyed the discipline of it (writing everyday for six days, not stopping until each one was finished, no rewrites) and some of them turned out pretty well.
Better still Sarah (Gillett) agreed to illustrate them.
I'll post one of the texts separately.
The work is called
Emblems Left
and this title was
also used for the exhibition in Dundee which followed the residency.
Here's an installation shot.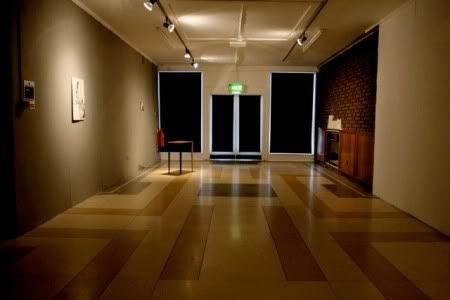 It was a good November.